Our Team
A talented team of professionals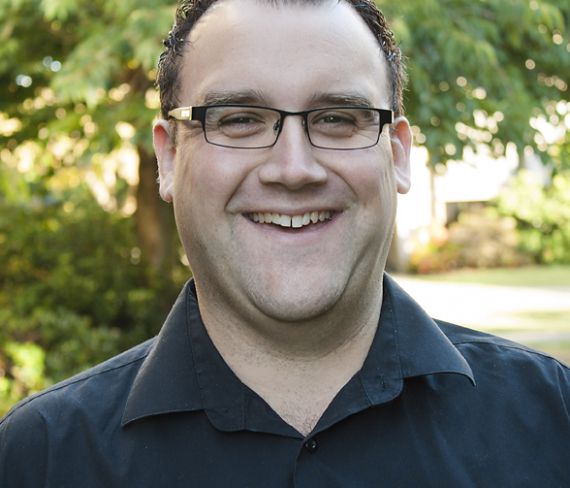 Dr Andrew Withington
Artistic Director & Conductor
PhD, MMus(Hons), MusB(Hons), ATCL, GDipT
Andrew Withington recently left NZSSC to pursue new adventures and we are in the process of appointing a new Music Director for 2019 and beyond.
Andrew was appointed Artistic Director of NZSSC in August 2008. The choir has performed concerts in Canada, Malaysia, Singapore and South Africa. At the 2010 International Choral Kathaumixw, the choir received 'The People's Choice Award' and first place in the adult mixed choir competition. NZSSC returned to Kathaumixw in 2016 as the invited Guest Choir, and Andrew served as head of one of the juries.
Andrew's choral conducting career when he was appointed Music Director of the Christchurch Boys' Choir in 1997 at the age of 18. In 1998, he led the choir on a successful tour to Japan, and was awarded Life Membership in 2003. In 2000, as Senior Scholar in Music at the University of Canterbury, he completed a Bachelor of Music with First Class Honours in Conducting, Orchestration and Analysis, and was awarded the prestigious Vernon Griffith's Prize for Outstanding Musical Leadership. After three years as a school teacher, Andrew completed a Master of Music with First Class Honours in Conducting at the University of Auckland. During his Master's programme in 2005, he represented New Zealand in a masterclass at the World Choral Symposium in Japan.
Andrew completed a Doctor of Philosophy in Music (Choral Pedagogy) at the University of Canterbury in 2017. Listen to an interview on RNZ with Kim Hill.
The title of Andrew's thesis is Enhancing Choral Intonation in Unaccompanied Tonal Music: A Curriculum and Pedagogical Approach to Teach Choirs to Sing in Just Intonation. Firstly, he has created an approach to teach choirs to sing more reliably and consistently in tune. Secondly, coupled with his leadership style, communication skills, and abilities as a conductor and educator, he is able to empower the musicians for whom he works to give of their best and meet their goals. During his candidature, he was a Doctoral Scholar, lecturer in undergraduate and graduate conducting, and conductor of the chamber choir, Consortia. Prior to this, he trained student teachers at the New Zealand Graduate School of Education.
Andrew has had a long association with the Christchurch Schools' Music Festival and was Music Director for the 2011 and 2012 seasons. In recognition of his significant contribution, he was awarded Life Membership in 2013. From 2014 to 2015, Andrew was Music Director of the Christchurch City Choir, a role that included conducting the Christchurch Symphony Orchestra and other instrumental ensembles.
Andrew has adjudicated and run choral clinics both in New Zealand and internationally, and is an advisor for the New Zealand Choral Federation and the International Choral Kathaumixw.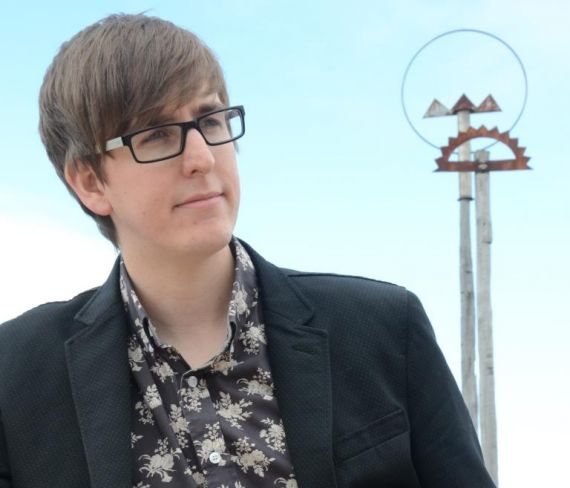 Brent Stewart
Assistant Director & Accompanist
BMus(1st Class Hons), PGDipEd

Brent is currently Head of Music at Wellington East Girls' College, Music Director of The Orpheus Choir of Wellington, and Orchestra Wellington's Sub-Principal Percussionist. Brent studied at Auckland University, Victoria University of Wellington and the New Zealand School of Music. He has extensive experience performing both nationally and internationally and has performed and recorded as a percussion concerto soloist with the New Zealand Symphony Orchestra, Orchestra Wellington, and the Auckland Philharmonia. Brent was the Music Director of the Hutt Valley Orchestra for ten years, and has performed in two tours of The Phantom of the Opera in Japan. He regularly performs in the pit with the Royal New Zealand Ballet, New Zealand Opera and was the founding assistant conductor of Orchestra Wellington.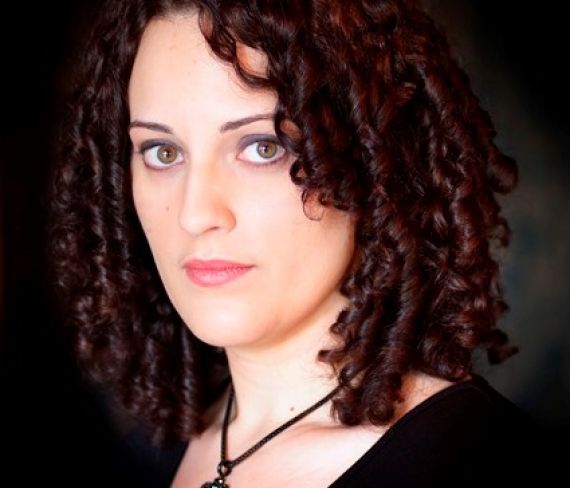 Rachel Alexander
Assistant Director & Vocal Consultant
MMus (Hons), GradDipTchg (Secondary), BA
Rachel Alexander studied at the University of Auckland and holds a Bachelor of Arts, a Graduate Diploma in Teaching (Secondary) and a Master of Music (Honours) in Classical Performance (Voice).
Rachel was a member of NZYC and sang with the New Zealand Opera Chorus from 2005-2014.
Rachel is currently singing with Voices New Zealand Chamber choir having been a member since 2010 and in 2011 attended the 9th World Symposium on Choral Music in Argentina.
As well as performing regularly, both as a soloist and in choirs around Auckland and New Zealand. Rachel teaches both itinerant voice and classroom Music at Diocesan School for Girls in Auckland. She is the director of their Year 7 & 8 Choir, Senior Choir, co-director and vocal consultant to the St Cecilia Singers and also directs two Handbell Choirs.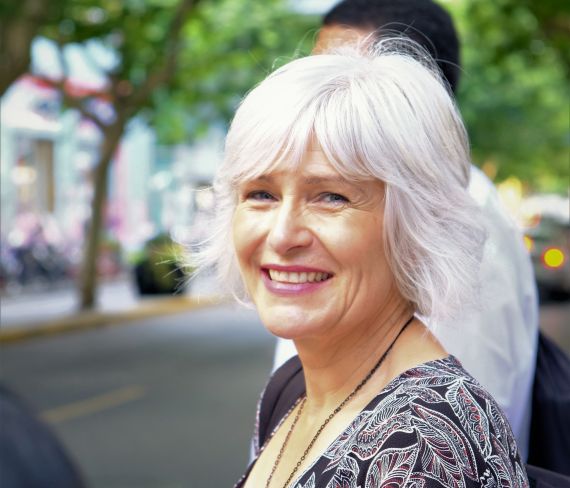 Anna Bowron
Executive Officer
BA (Waikato University), Post Graduate Diploma in Arts Administration (London City University)
Anna studied languages and business at Waikato University and later, during years working and travelling in the UK, decided on a career in arts management. Following postgraduate studies in Arts Administration, she worked in touring theatre production in the north of England. On her return to New Zealand, Anna worked for Taki Rua Productions as Business Manager, producing ground-breaking theatre from Maori playwrights including Witi Ihimaera, Toa Fraser and Briar Grace-Smith, and touring Maori language plays to schools and kohanga reo throughout New Zealand. Anna joined NZSSC in 2009, working alongside Artistic Director Andrew Withington for nine years.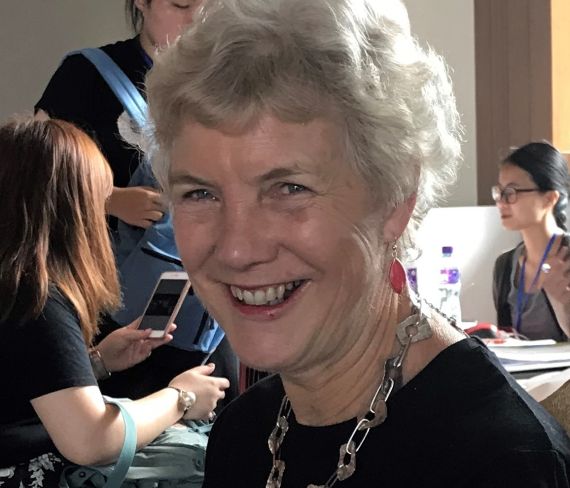 Carole Randall
Student Wellbeing and Course Logistics Manager
Dip Tchg, B.Ed, LTCL [ Singing]
Carole brings a range of skills to her role as NZSSC Student Wellbeing and Course Logistics Manager. She has worked at the University of Otago College of Education lecturing in Music Education and Professional Practice for 21 years after teaching in numerous primary schools. She has also been a Music Adviser in Otago and Southland and a member of the Ministry of Education Arts panel in writing the current NZ Arts Curriculum.
She is chairperson of the NZ Choral Federation Otago region and coordinator of the Otago BIG SING and in 2013 the National Finale. She is a choral singer and conductor, currently conducting the Dunedin Star Singers choir and Tahuna School Intermediate choir. She has been with the NZSSC since 2011.